Brief introduction to Hanaspeak
Hanaspeak is an education company in Vietnam that provides Vietnamese teaching services for international learners. Our teaching staff includes linguistic professors, masters graduates, and other experienced teachers.
Beside teaching in traditional ways, we also created an online self learning software that links our textbooks with additional online resources. Students don't have to carry around old-fashioned CDs or tapes, and get to complete interactive exercises and connect with other students online.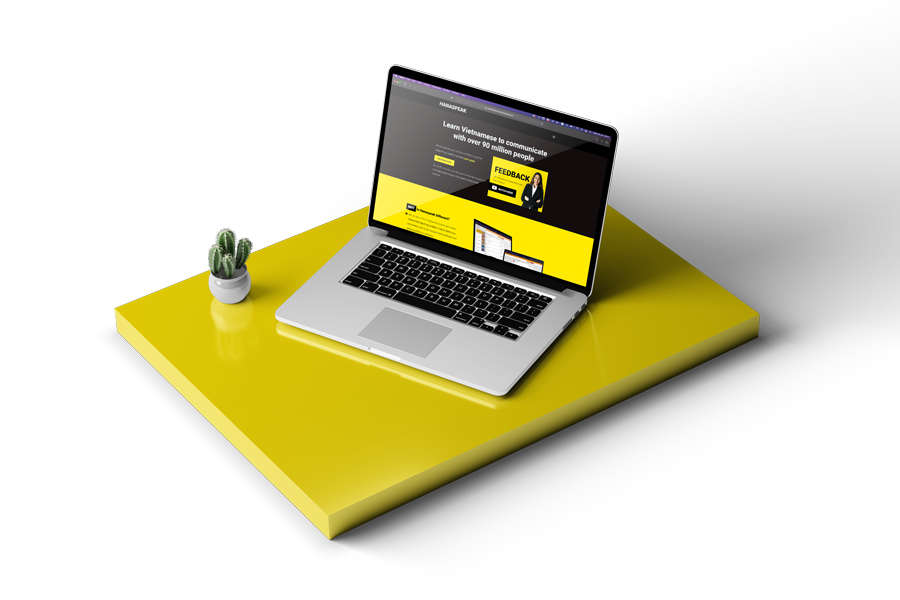 To take Vietnamese language to all corners of the world.
Help you to communicate with over 90 million people.
Simple – Simple means easy to understand or do; not difficult or complicated. Therefore, our first priority is to make everything simple from our way of thinking to our way of training. Our textbooks, our game descriptions, and our activities are all implemented in a simple, encouraging and engaging way so that all students can understand easily. However, simple doesn't mean simplicity. All activities are measured and graded by learning level.
Methodology – Methodology means a system of ways of doing, teaching or learning or studying something. At Hanaspeak, we don't use one specific method to teach Vietnamese. But we apply a system of methods as a spine of learning and training. We believe that training without a methodology runs the risk of missing your targets. Without our methodology, you may not want to learn and achieve knowledge. Therefore, methodology is our core value. We do things simply but with a robust methodology.
Innovation – Innovation is a universal core value in this technology era. And it is a must for us when working in the education sector. Everyday, we need to ask ourselves "What can we change to make better?". We need to make our learning environment clean and full of energy and creations. We need to stand together to push away stagnation. Hence, we always encourage both students and teachers to be innovative.
Love – Love is set up in our DNA and our cells since we were born. We need to remember that language is a tool, the real meaning of learning a language is to communicate, to build up relationship, to love and to respect. Our teachers can't teach if we don't love Vietnamese and our clients. We need to express our love to the whole world through teaching Vietnamese.
Empower – We want to empower individuals who come to us, including all teachers and students. It is not just about giving authority to the teacher to create lessons according to the course objectives but also to encourage and support the ability of teachers and students to achieve their learning and developing goals.
If you forget all these things, please remember that S.M.I.L.E is our core value. SMILE first and all necessary things will come afterward.