INTRODUCTION
Many people think that learning Vietnamese is difficult but, actually, they are just not learning it in the right way. The truth is, learning Vietnamese
is easy and fun!
This book that's in your hand took me more than 8 years of researching and practical application in the classroom to complete. It's really a miracle for me! I want to help you produce high levels of learning efficiency, based on the simple design and vivid images, as well as the sequencing of the communication topics.
In addition, the online software connected to the book combines the three key skills of listening, reading, and speaking, so it will have a strong impact on the right hemisphere of the brain, helping you to remember better.
Over a period of 80 to 150 hours of regular classes, which should take about two to three months, focusing on studying and practicing, you will achieve a solid foundation in Vietnamese, enabling you to advance to higher levels.
I believe that when you choose to learn a tonal language written in Latin script such as Vietnamese, a new world will be opened up. You will not only study the language and literature, but also discover more about yourself as you approach the world through a new cultural lens.
My advice to you is to thoroughly use every element of this book and be patient when working to overcome the initial language barrier in the beginning. Please listen more than 10 times and practice speaking, you will definitely reach your development goals and find a fresh way to express yourself in a different culture through another language.
It's time to start your journey, don't give up!
By Pham Thi Huong



At V1 level of Vietnamese you can understand:
Very basic, everyday phrases.
Carefully articulated, slow speech with long pauses.
Very short, simple texts, familiar names and words.
What you can do with level V1 Vietnamese
A V1 level of Vietnamese would be sufficient for very simple interactions, for example as a tourist in Vietnam. A V1 level would not be sufficient for other academic or professional purposes.
Can understand and use familiar everyday expressions and very basic phrases aimed at the satisfaction of concrete needs.
Can introduce herself and others and can ask and answer questions about personal details such as where she lives, people she knows, and things she has.
Can interact with other people in a simple way provided the other person talks slowly and clearly and is prepared to help.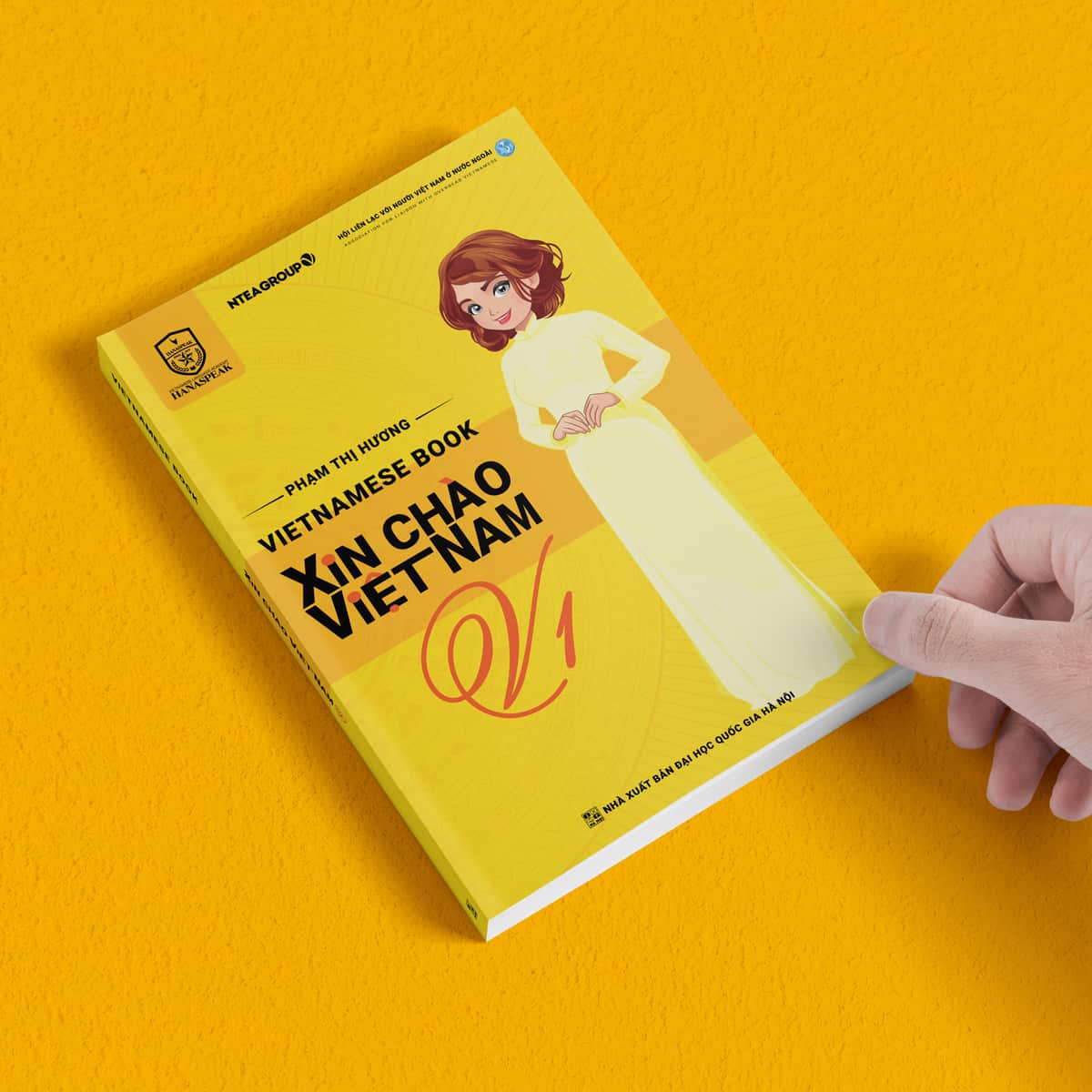 Detailed Vietnamese skills of V1 level
In order to assess the Vietnamese language proficiency of students as well as students' self-assessment, the necessary skills of Vietnamese level V1 include:
Introduce himself simply and use basic greetings.
Tell where he and others are from and give a basic description of his city.
Talk simply about family and colleagues, describing their appearance and personalities.
Discuss clothing at a basic level and ask sales clerks simple questions about it.
Talk about favorite foods and make simple orders for take-out food. Talk about daily activities and arrange meetings with friends and colleagues.
Describe current weather conditions and suggest activities according to the weather forecast.
Talk in general terms about his health and describe common medical symptoms to a doctor.
Describe the location of his home and give simple directions.
Talk about his hobbies and interests and makes plans for fun activities with friends or colleagues.
Complete basic transactions at a hotel, including checking in and checking out.
Discuss common products, make basic purchases and return faulty items.
Although progress will depend on the type of course and the individual student, students can expect to reach the V1 level in Vietnamese with 80 hours of cumulative instruction.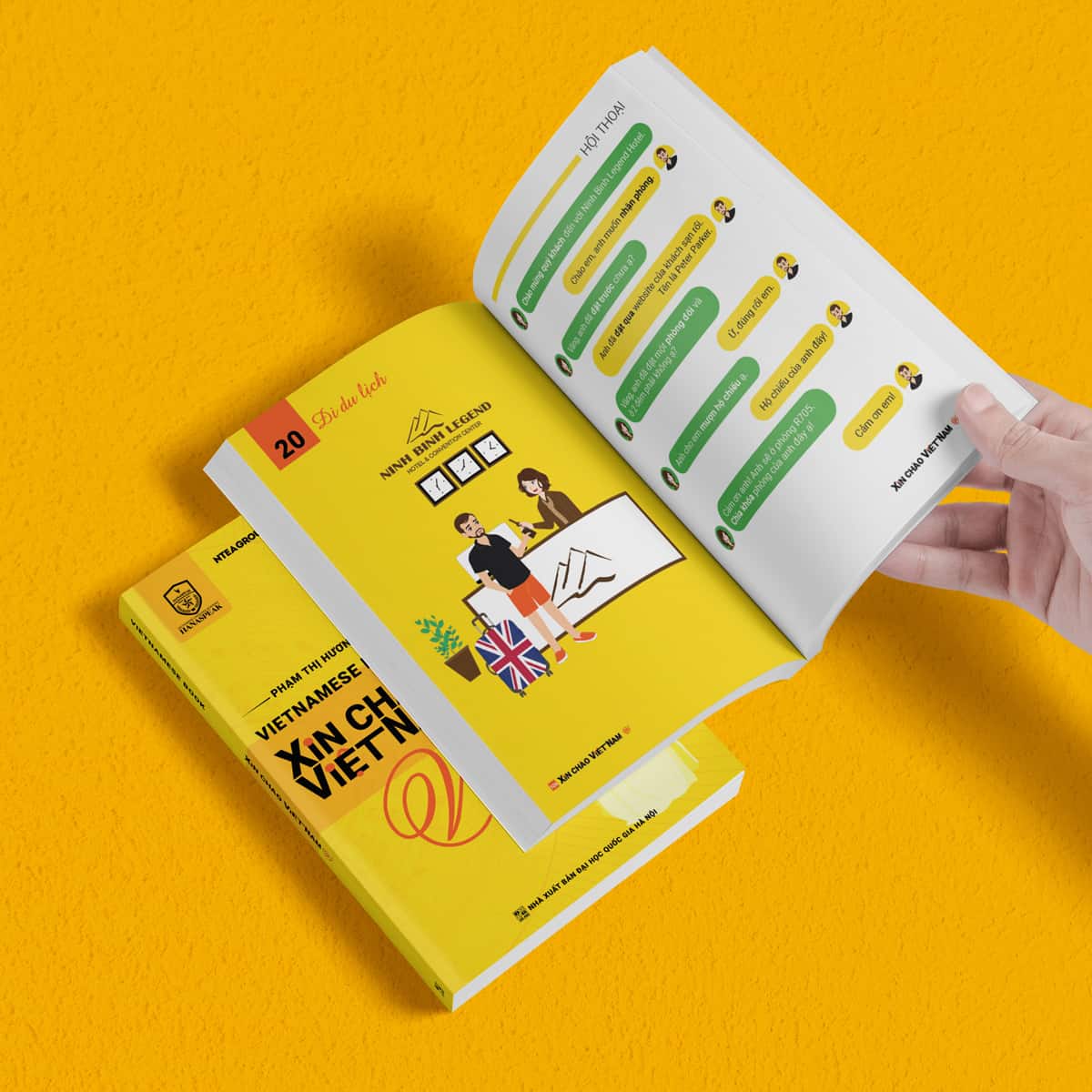 CONTENT
| | | |
| --- | --- | --- |
| Bài mở đầu | Tiếng Việt ơi! | Hello Vietnamese! |
| Bài 1 | Đất nước | Countries |
| Bài 2 | Thành phố | Cities |
| Bài 3 | Số | Numbers |
| Bài 4 | Ngày và tháng | Dates and months |
| Bài 5 | Nghề nghiệp | Jobs |
| Bài 6 | Gia đình | Family |
| Bài 7 | Đồ vật | Classroom Items |
| Bài 8 | Hoạt động | Activities |
| Bài 9 | Hỏi thời gian | Telling the time |
| Bài 10 | Hỏi thời tiết | Weather |
| Bài 11 | Đi taxi | Taking a taxi |
| Bài 12 | Đi uống cà phê | Going to a cafe 81 |
| Bài 13 | Đi ăn ở nhà hàng | Visiting a restaurant |
| Bài 14 | Đi mua trái cây | Buying fruits |
| Bài 15 | Đi mua thức ăn | Shopping at the food store 98 |
| Bài 16 | Đi mua quần áo | Clothes shopping |
| Bài 17 | Đi bệnh viện | At the hopital |
| Bài 18 | Hỏi về phương tiện | Transportation |
| Bài 19 | Hỏi đường | Asking directions |
| Bài 20 | Đi du lịch | Travelling |