In Supermarkets "Big C, Coopmart, etc."
As you enter some supermarkets like Big C or Coopmart or some small marts, you might be asked to leave your belongings in a locker while shopping. You will be given a key chain with number on it, or a store employee will wrap your small bag in a plastic bag. Please don't leave a laptop, phone, or money with your belongings in a locker.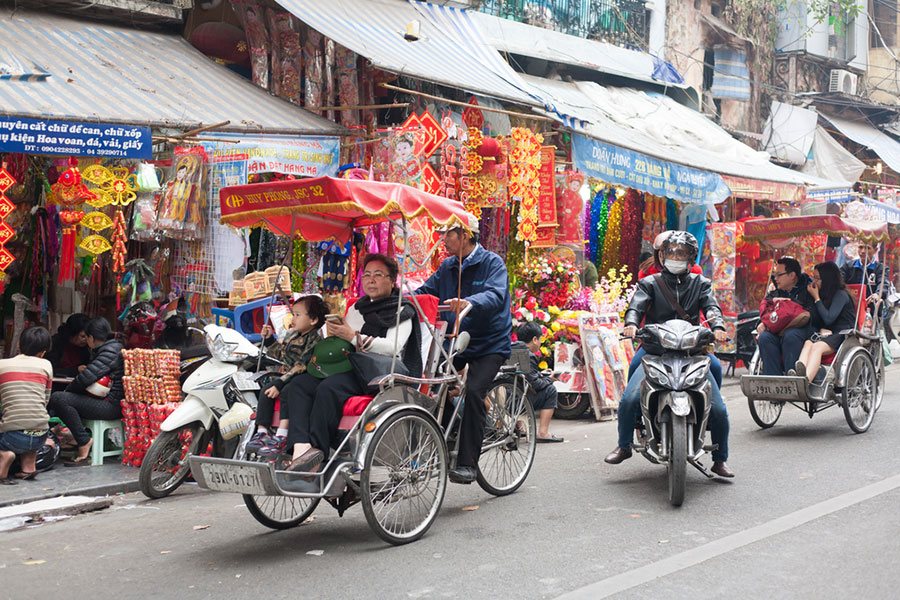 You need to keep your key and go back to the lockers after you finish shopping to pick up your belongings. You also need to keep your receipt after checking out; a security guard will check your purchase and stamp on your receipt. The reason why they do this is to prevent stealing.
Public Toilets or WCs
Public WCs are not always common in every part of Vietnam. In Hanoi, you can find some near Hoan Kiem Lake, and you need to pay from 2,000 VND – 5,000 VND for one use. The quality is average, and public toilets in provinces might look dirty. So, it is better to use the toilet in your hotel or to try to find a big hotel and use their restroom. You also can visit a coffee shop, ask for a drink to take away, and use their WC. Some toilets in Vietnam don't use English words or the symbol of a man and a woman. They might have a sign that reads "NAM" or "NỮ". In this case, NAM means "MEN", and NỮ means "WOMEN".
How to shake hands with Vietnamese people
When you shake hands with a normal friend or a stranger, you can shake with one hand and give a smile. With friends, it is also common to tip your head or your body forward a little bit. In Vietnamese culture, when you want to show a great deal of respect (to the elderly or to someone with a higher rank than you), you can put your left hand perpendicular to your right hand, lower your head and use right hand to shake. When you want to express a warm welcome or great pleasure at seeing someone, you can use both your hands.